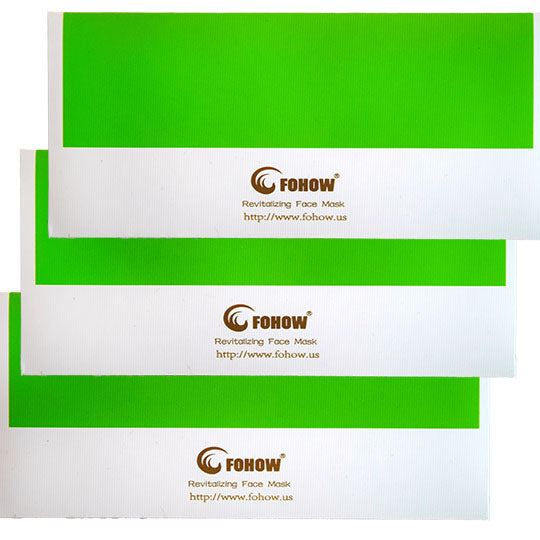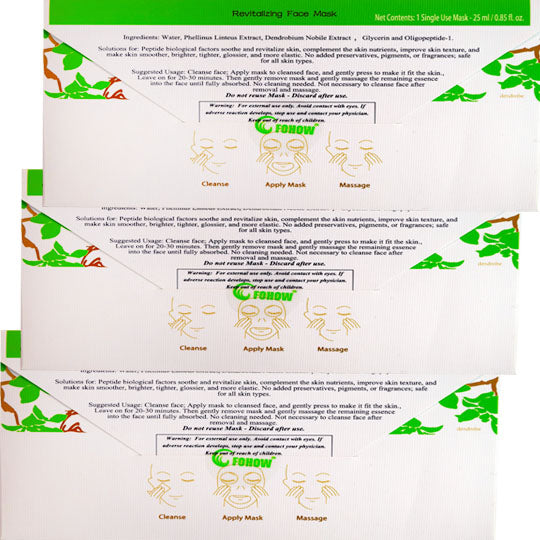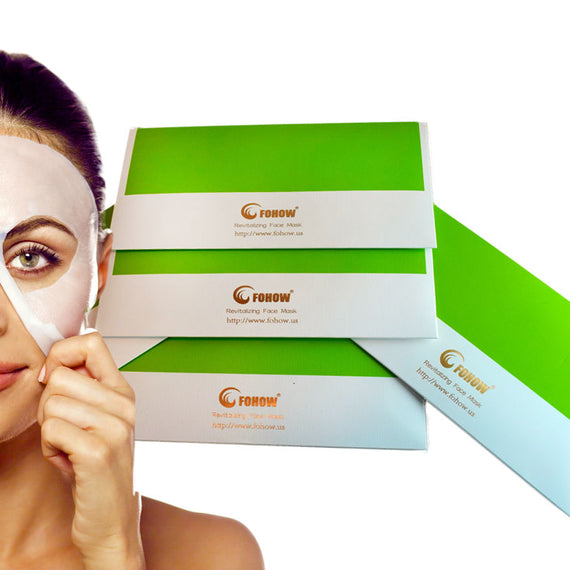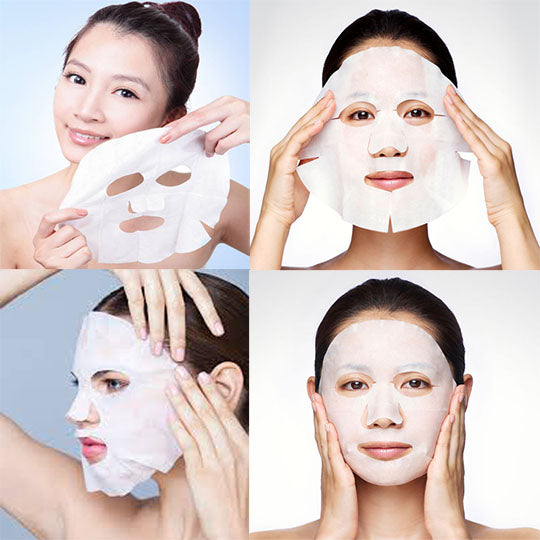 DENDROBE FACIAL MASK | FOHOW AMERICA
Product Features: 
Dendrobe Facial Mask - 30 pieces
Rich in natural extracts of Dendrobium extract, it nourishes and improves skin texture, leaving skin hydrated and delicate.
Eatable Mask:No preservatives, in line with the highest European standards, without any flavor, no stimulation, suitable for any skin type;
Mask Cloth:Invisible stretch silk mask is the most natural fiber in nature. It is lighter, and more transparent to the skin.
Essence:Rich in luxurious essence ingredients, each mask essence content is 25ml, giving the skin more full nutrient absorption;
Modern High-end design:Envelope style design, perfect high-end atmosphere.
Dendrobium Candidum:
* Chinese traditional medicines for replenishing rituals are known as "Saving Immortals";
* Dendrobium candidum is rich in active polysaccharides, which can increase cell viability, repair cell mucous membranes, and make skin more full and lustrous;
* Dendrobium contains a large amount of gum, which can nourish the skin quickly, deeply repair dry and rough, lasting moisture, lock water, make the skin plumper, more abundance, and more elasticity!
Product Ingredients: 
Water, Tremella Fuciformis (Mushroom) Extract, Dendrobium Officinale Extract,Glycerin.
PRODUCT INFORMATIONS: 
Dendrobium makes Wu Zetian agerasia
Wu Zetian is the only female emperor in Chinese history, she passed away at the age of 82, longevity and beauty. The women's agerasia myth happend on her. She uses skin care products such as Dendrobium candidum, saffron crocus, Ganoderma lucidum, Cistanche and other compatible skin care products. It is called the first skincare product in ancient times.

Tremella Extract
Tremella is a natural moisturizing emollient that is rich in natural colloids and nourishes the skin's stratum corneum. At the same time, Tremella is rich in protein and vitamins, etc. It has the functions of removing wrinkles, firming skin, and anti-aging, and it can bring smoothness to the skin.

Function
It is rich in extract of natural dendrobe essence and can provide intensive nourishment and improve skin texture, resilience, delicacy and smoothness.

Suggested Usage:
Apply mask to cleansed face and gently press to make it fit the skin. Leave on for 20-30 minutes. Gently remove mask and gently massage the face until fully absorbed. Not necessary to cleanse face after removal and massage

Tips
This product is for external use only. Because the product is not added with preservatives, the bags are ready for use to ensure quality. They cannot be used repeatedly. For those who are seriously sensitive, please do a local skin sensitivity test before use. If any adverse reactions occur, please stop using it.